A Year in Photos: Fall 2012 & Spring 2013
A Year in Photos
Congratulations Pace University on another excellent year of community service and civic engagement! We at the Center for Community Action and Research thank all of the volunteers for their time and hard work. You will see us next semester with a new Student Media Projects Coordinator. We hope you have a great summer and we look forward to seeing you again in the fall!
~ Your CCAR Staff
___________________________________________________________________________
Fall 2012
Paint-a-School Day
Saturday, October 13, 2012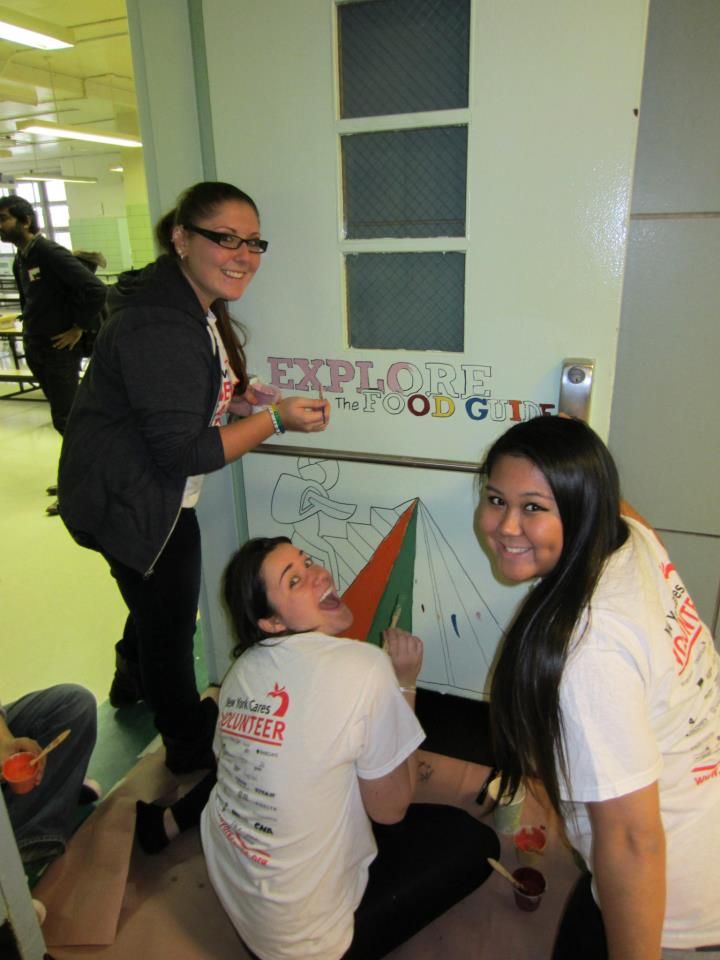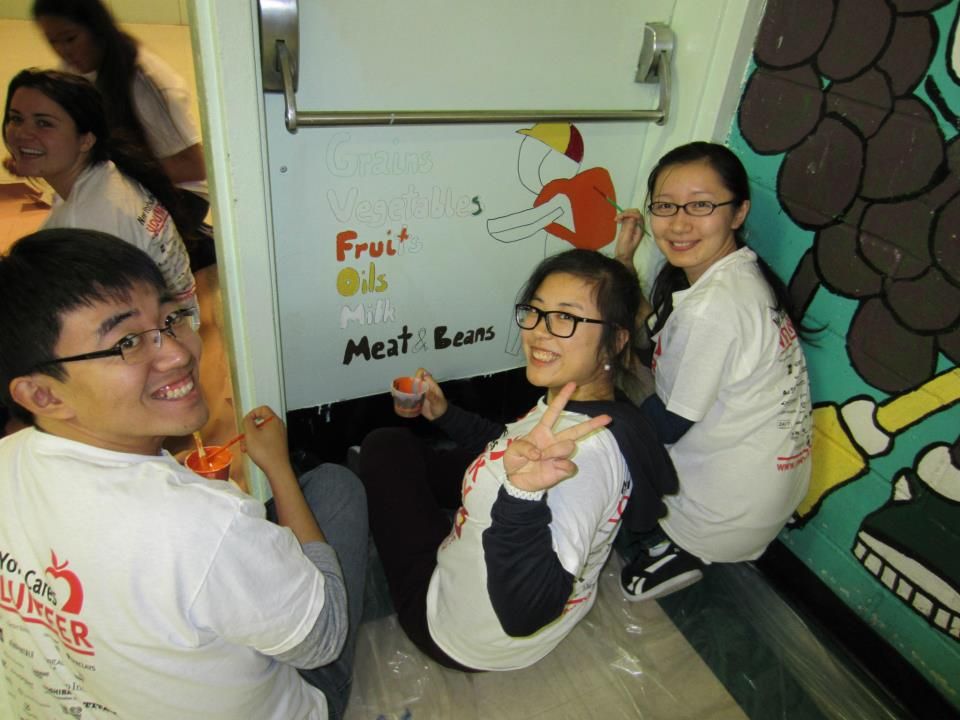 Volunteers joined CCAR for our annual Pace event run in conjunction with New York Cares Day. Volunteers helped refurbish a school in Brooklyn by painting murals and classrooms to brighten up the learning environment. Students drew lions, tigers, and bears (oh my!), and other animals in a jungle themed classroom, while others painted fruits and vegetables in the school's cafeteria.
All Hands – Staten Island Hurricane Sandy
Sunday, November 18, 2012
Volunteers went to Staten Island to help out with Superstorm Sandy relief by dismantling houses damaged during the disaster. Students tore apart walls, cleaned up the basement (or "the pit" as the workers called it), and removed layers upon layers of flooring.
Debating for Democracy (D4D): How to Make Your Voice Heard

Friday, November 30, 2012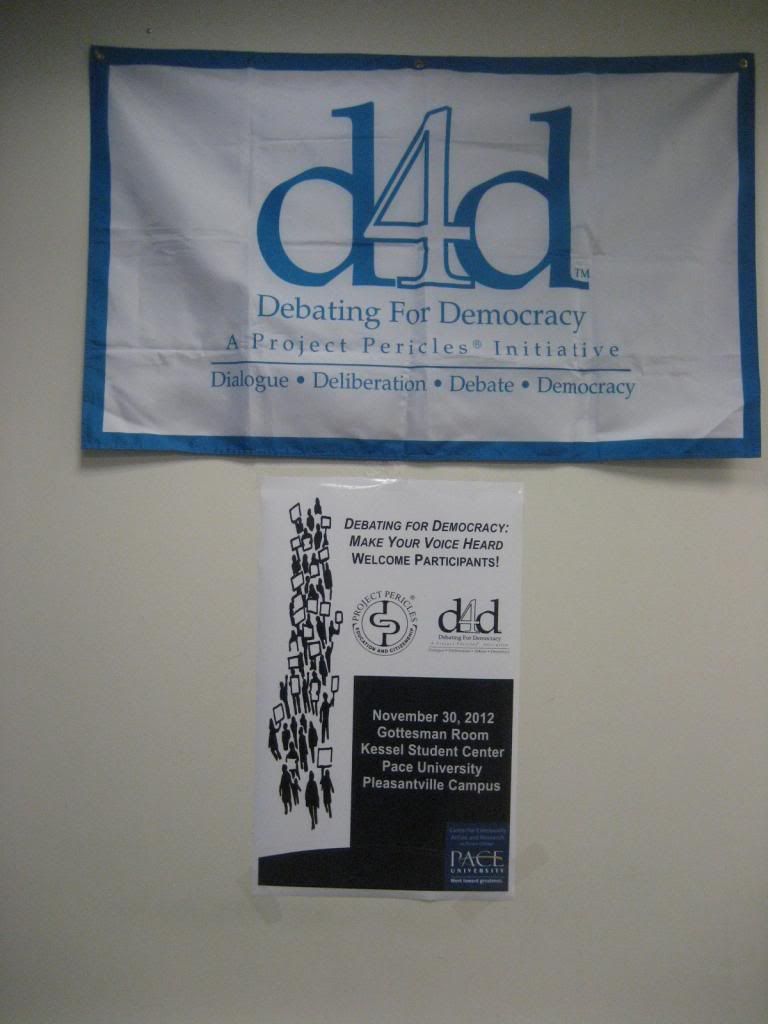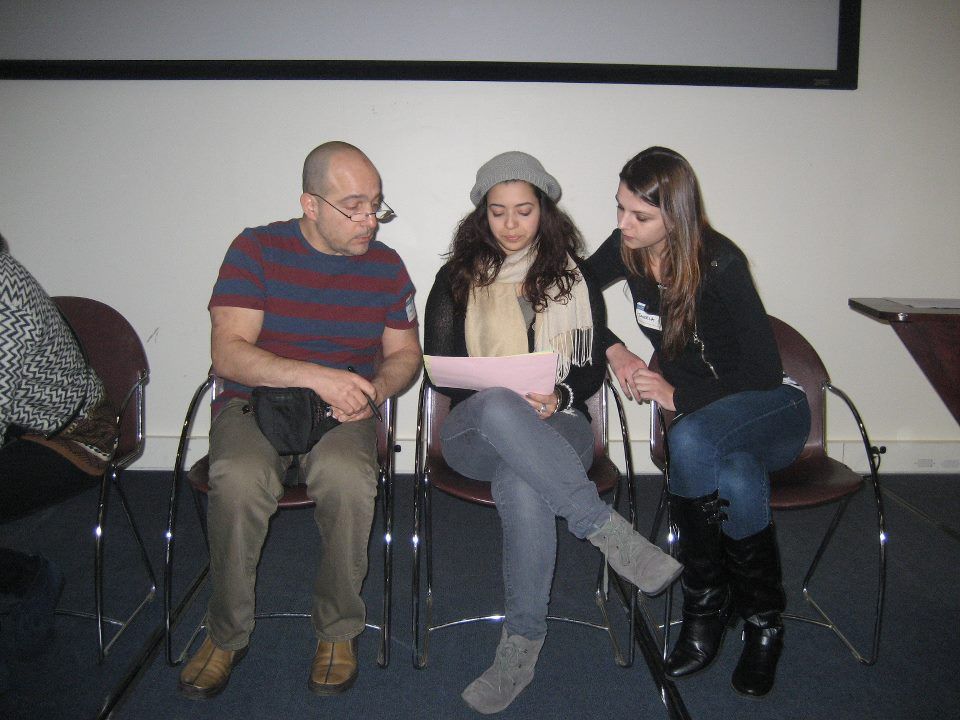 Pace University students from the New York City campus and the Pleasantville campus joined together for a workshop on activism. They met with students from visiting campuses: Drew University, The New School, and Wagner College. Students learned skills on taking action for what they believe in. Speaker Christopher Kush, author of The One Hour Activist trained students on how to go about taking action in their community with various interactive activities.
Yorkville Common Pantry
Friday, December 7, 2012
Volunteers went to Harlem to go to the choice pantry known as YCP, which is dedicated to reducing hunger while promoting dignity and self-sufficiency. Volunteers helped with food distribution and with speaking to members of the pantry, often using their bilingual skills to help people order their groceries.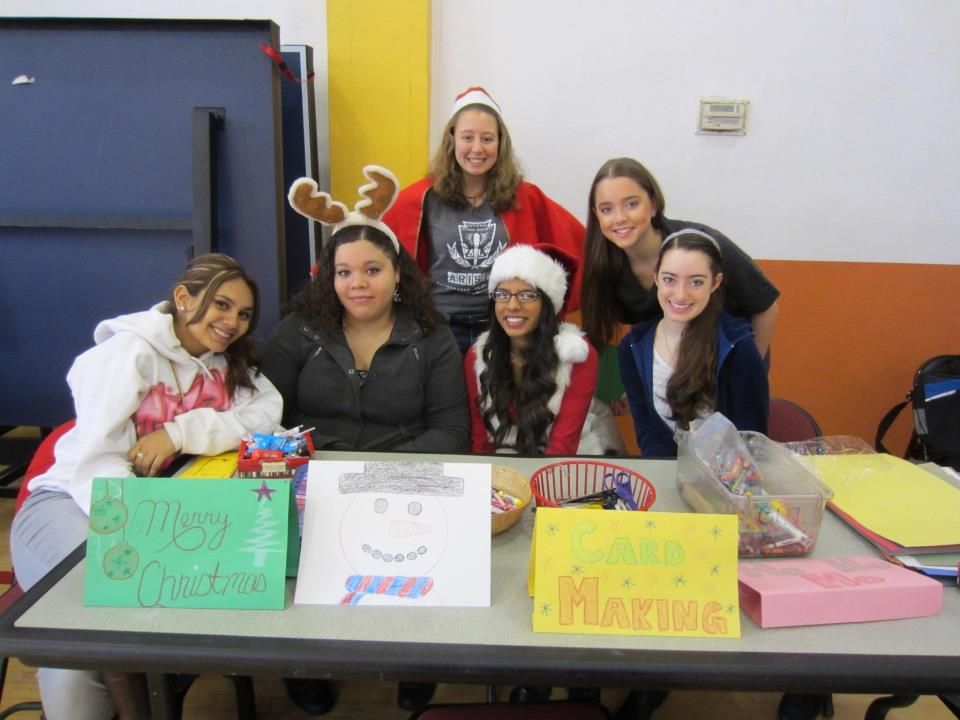 Hamilton-Madison House Holiday Party
December 17, 2012
Students from Pace University went to the Hamilton-Madison House in the Chinatown/Two Bridges area to bring holiday cheer to children and their families. Volunteers entertained children through arts and crafts, letter-writing to Santa Claus, and playing games. Each volunteer and child had their nose painted red by Giggles the Clown by the end of the day.
___________________________________________________________________________
Spring 2013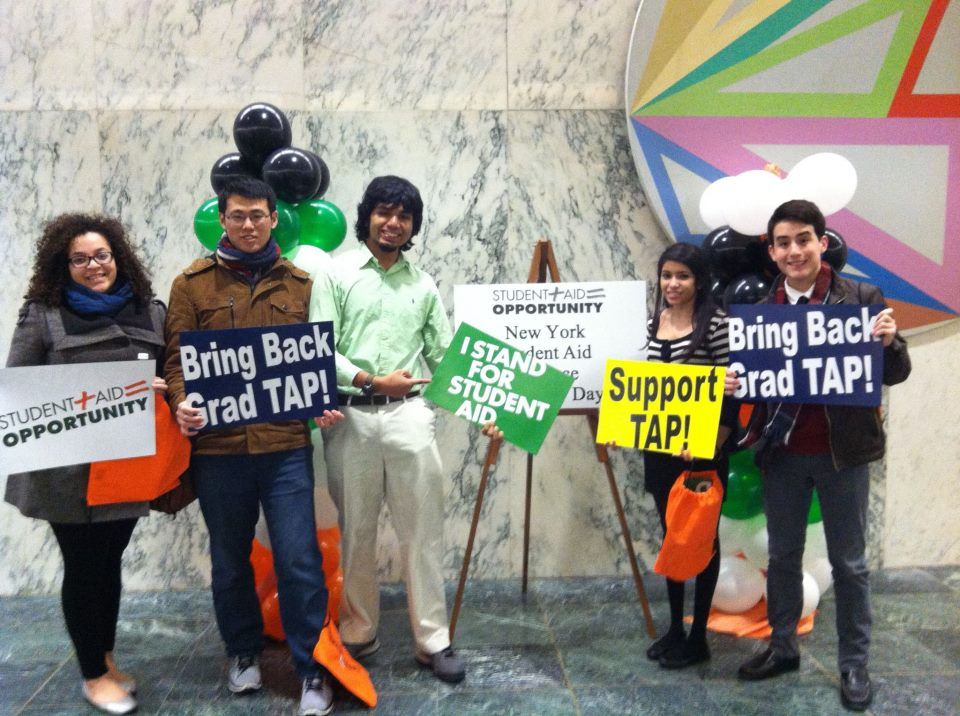 Higher Education Lobby Day
Tuesday, February 12, 2013
Students went up to Albany to tell their elected officials about the importance of financial aid during the Annual Student Lobby Day. These students went to the offices of Honorable Deborah Glick, Honorable Andrea Stewart-Cousins, Honorable Gustavo Rivera, Honorable Daniel Squadron, and Honorable Greg Ball. CCAR brought signed letters by the Pace student body to their elected officials thanking them for their continued support for financial aid.
Yorkville Common Pantry
February 15, 2012
Students were brought to the Yorkville Common Pantry where they distributed food with other volunteers and interacted with members of the pantry in their food selection process.
Alternative Spring Break – Superstorm Sandy
March 25 – 28, 2013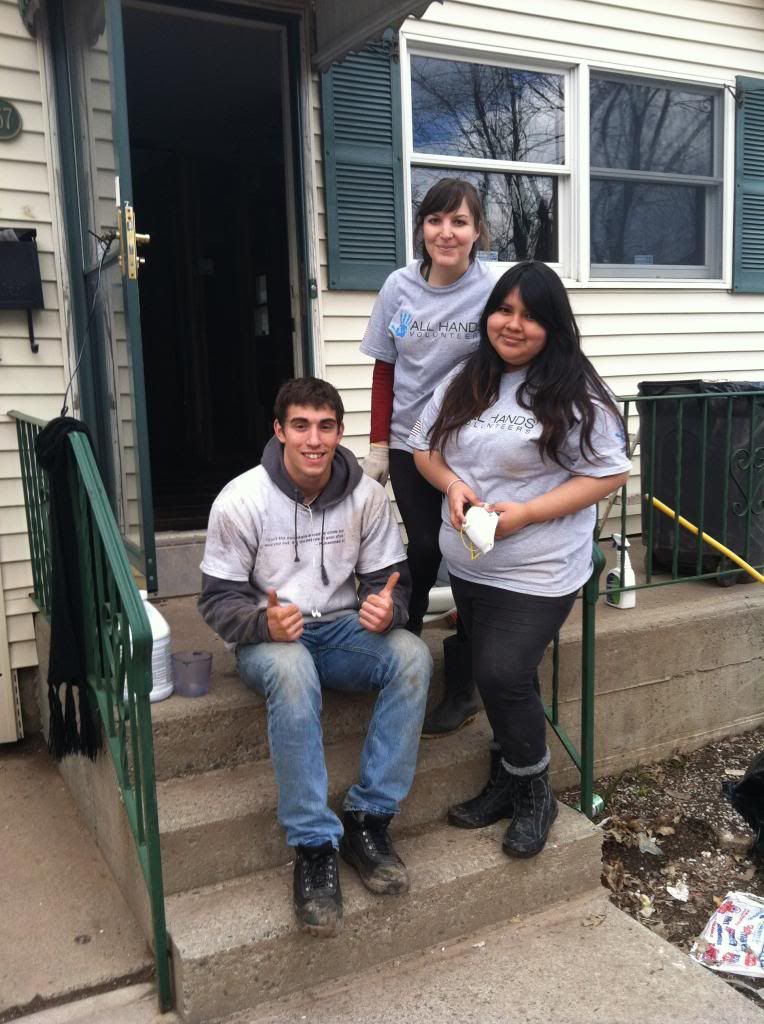 Alternative Spring Break participants from the New York City and Pleasantville campuses went to Staten Island to assist with and learn about the recovery efforts following Superstorm Sandy. ASB participants documented their experiences helping out on the CCAR blog.
New York Cares Day
April 20, 2013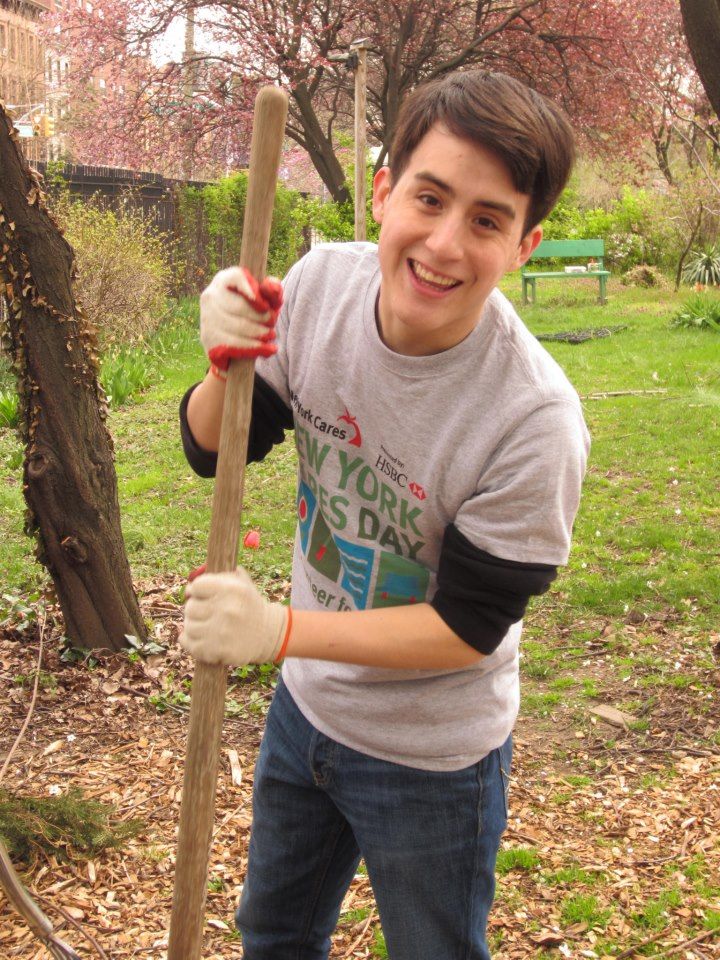 Students participated in the clean-up process of the Hattie Carthan Garden in Brooklyn. Volunteers cleared weeds, helped with composting, cleaned out the chicken coops, painted benches, created pathways, and other urban agricultural work. Students left being reconnected with nature and a sense of responsibility in taking care of it.