New York City! Thank you for attending Paint-a-School Day Fall 2012!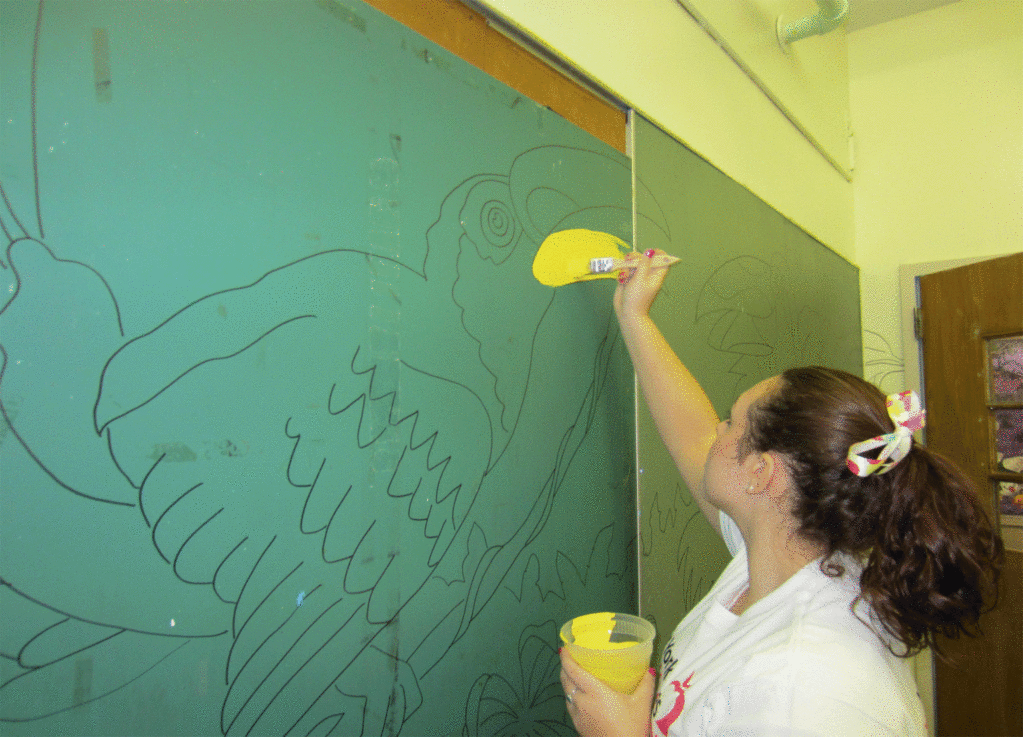 Over 70 students/staff members from Pace University attended paint-a-school day on Saturday October 13th! Volunteers from Pace University – New York City Campus traveled to PS 21 K in Brooklyn to help paint classrooms and murals for elementary school children as part of Pace's paint-a-School Day/New York Cares Day Fall 2012. The volunteers were separated into four groups. Each group took over a specific location. The groups worked in the gym, cafeteria, multipurpose room, and the hallways of the second floor.
In the past, CCARNY ran this event together with our Pleasantville office, CCARPLV. This was the first time paint-a-school was exclusively for the NYC campus students. Therefore, we were able to take more volunteers than the past years. We got an overwhelming response from the volunteers this year. Well over 200 students were interested but unfortunately, we only had the room for 80 volunteers.
Paint-a-school day this year has been a great success and we couldn't have done it without our volunteers. So, we would like to thank each one of the volunteers that attended. We appreciate the fact that they all had to wake up early in the morning and pretty much spend the entire day volunteering with us.
Again, thank you all. Hopefully, paint-a-school day will be even bigger next year!
Check out the rest of the photos on our Facebook page and don't forget to LIKE US!
By Hasin I. Ahmed